Tower Eliška on Stachelberg
Trutnov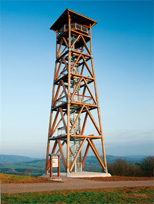 Technical specification:

Tower height 24,5 m
Platform height 20,8 m a 9,4 m
Officially opened to the public November 11, 2014
GPS: 50° 37' 49.99" N 15° 54' 42.69" E
A new lookout tower Eliška with a metal staircase and two viewing platforms was built in 2014 near the Stachelberg artillery fort on Babí by Trutnov. Thus is became a striking landmark of the ridge above the village of Babí between Trutnov and Žacléř.
Due to its plainness, this lookout tower resembies a military watchtower and it fits well into the surrounding area. It is built of pinewood and in its "body" we would find 850 screws. The upper viewing platform enables a view of the Libavské Saddle (Brama Lubawska) - massive land gates connecting Silesia wit the Bohemian inland, of Rýchory, Vraní Mountains, Jestřebí Mountains, Szczeliniec (Hejšovina), Góry Stołowe Mts., Oorlické Mountains, of the Úpa valley and over the Kingdom Forest Dam towards Zvičina. The outlook from the lookout tower also offers a completely new view of the continuous line of the fortification bulwars.
Its name Eliška is of historical origin. It reminds of the Bohemian and Polish queen, wife of the King Wenceslas II.
Construction investor: town of Trutnov

Contractor: Elektroin Ltd. company., Náchod

Projekt architect: Ing. Václav Jakeš

Opening hours:
April - October


Mo - Fr
  unlimited
Sa
  unlimited
Su
  unlimited
November - March


Mo  - Fr
     closed
Sa
     closed
Su
     closed
Photo gallery
from the opening of
the observation tower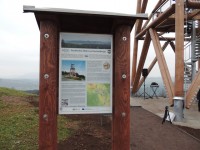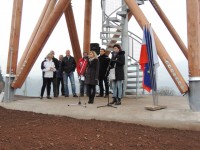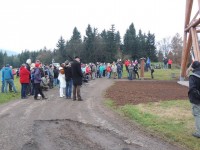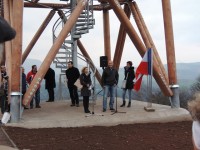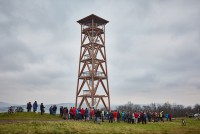 Photo gallery
during construction
observation tower